Thanks to the incredible generosity of the Frank and Ellen Remai Foundation, all gifts made between December and May 31st 2019 will be matched.  Our goal is to raise $300,000 and have the $300,000 in matching.  
Over the course of the last few years we've asked our supporters to help us create a new future for the SSO.  Thanks to your exceptional generosity and new ambitious organizational goals, the SSO has become one of the most innovative and stable orchestras in the country.
This kind of organizational stability is challenging.  It takes an incredible amount of hard work and dedication from the SSO team.  It's required a lot of work by our musicians, by our volunteers, by our staff, and by our donors.  But the hard work is paying off in big ways.
We know you can hear and feel the results.
Each year we've embarked on an ambitious fundraising goal, and every year our supporters have stepped up to the plate to help us steer the SSO to new heights.  We have nothing but the deepest gratitude for our patrons who have gone out of their way to help the SSO become something special.
This spring the SSO is embarking on its most important fundraising venture yet.  The Frank and Ellen Remai Foundation has partnered with the SSO and is matching all donations made until May 31st, up to our goal of $300,000.
Achieving this goal will be monumental.  A few seasons ago we completely retired our debt that had been weighing us down.  With this new campaign, we will completely retire the SSO's deficit which is something that hasn't been a reality for this organization in generations.
Over the course of this year, we'll be asking you what the SSO means to you.  We are quickly approaching our 100th anniversary season, and we want our patrons to have a voice in the future of our work and planning our orchestra.
Thank you for all of your support!
Consider making your gift in memory of or in honour of a friend or family member.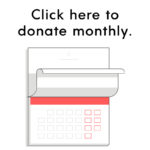 For more information on how to support the SSO contact us at 306-665-6414 office(at)saskatoonsymphony.org