We are so excited to feature soprano Andrea Lett in her SSO debut!  Andrea grew up in Prince Albert, and has gone on to make quite a splash as a soprano across North America.  Saskatoon audiences fell in love with Andrea this past June when she stole the show as Musetta in Saskatoon Opera's La Boheme.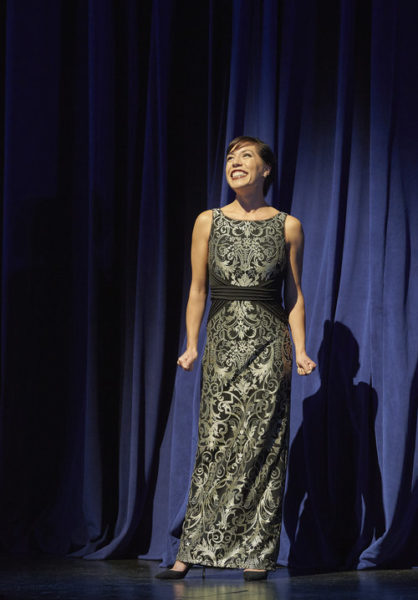 Praised for her "clear voice soaring to stratospheric heights" (Opera Canada), soprano Andrea Lett makes highly anticipated debuts in the 2018/19 season with the Saskatoon Symphony Orchestra (Mozart Requiem), and Manitoba Opera (Zerlina in Don Giovanni), as well as returning to Saskatoon Opera for the role of Musetta in their Mainstage production of La Bohème this summer.
Lett was recently engaged at San Francisco Opera as a principal cover (Ah Sing) for the world premiere of John Adams and Peter Sellars' Girls of the Golden West.
A 2017 Apprentice Artist for Santa Fe Opera, her roles have included Adele cover (Santa Fe Opera), Queen of the Night (Manitoba Underground Opera), Gretel (Saskatoon Opera School Tour), and Rose Maybud in Ruddigore (Winnipeg G&S society). Ms. Lett is a graduate of the Opera School at University of Toronto (M.Mus Opera) where she studied with soprano Mary Morrison and Holds a B.Mus Perf from the University of Manitoba with Monica Huisman.
Andrea joins a cast of prairie voices for this very special performance of Mozart's Requiem as part of our Finding Heinz Moehn concert on March 23rd.