Music was a more than just a passion for English composer Ruth Gipps: it was a way of being. Born in 1921 to a highly musical family (her mother was the principal at the Bexhill School of Music), she was herself considered an oboe and piano child prodigy. She began composing at age eight, and this first composition of Ruth's was accomplished enough in its structure and style to be purchased by an audience member who worked for a local publishing house and had heard its debut performance. Despite the piece only garnering a guinea and a half to its composer, Gipps was hooked on giving form to the vibrant music which came to her in waking and in dream.
Ruth's victory at a concerto competition, accompanied by the Hastings Municipal Orchestra, launched a career filled with highlights (both musical and academic in nature). Enrolling at the Royal College of Music at sixteen years of age, Ruth was privileged enough to study piano with Arthur Alexander and oboe with Leon Goossens. Her composition instructor, for a time, was Ralph Vaughan Williams, and had a tremendous influence on the pastoral elements of her music (in particular her early compositions).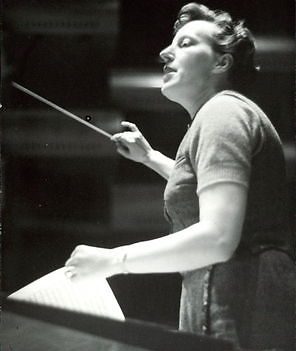 After several successful debut performances of her own works at the Royal College, Ruth was encouraged by Williams to continue her studies abroad. She decided on Durham University, and met her future husband (the clarinettist Robert Baker) shortly before becoming the youngest British woman to ever receive a doctorate in music. This honor was conferred on her for a work she completed shortly before her twenty-sixth birthday, entitled "The Cat".     
Gipps was fond of creating tone poems, orchestral pieces which are a single movement in length and which are inspired by some sort of rhapsodic theme. As she was establishing herself as a professional instrumentalist and composer, the legendary Sir Henry Wood accepted an invitation to conduct her tone poem "Knight in Armour at the Last Night of the Proms". The year was 1942, and Ruth's aspirations could not have been higher.  
Despite her rapidly blossoming career as a multi-instrumental soloist, however, Ruth faced an insurmountable obstacle at the age of thirty-three in the form of a shoulder injury. Refusing to give up on a career filled with musical creation, Ruth poured her heart and soul into conducting and composition for orchestra. It was during this period that she built on what she had learned from Vaughan Williams, refining her skillful use of instrumental color while riding against fads in the musical avant-garde of her day. Ruth would go on to construct five captivating symphonies, which she viewed collectively as her finest musical contributions to the world.
A composer with an intense desire to prove herself through her music, Gipps returned to performance only three years into her shoulder rehabilitation. In March 1945, she performed an outstanding rendition of Glazunov's Piano Concerto No. 1 with the City of Birmingham Orchestra. That same evening, conducted by George Weldon, she picked up her beloved English Horn to perform her Symphony No. 1.
At the close of World War II, Gipps'musical interests shifted to reveal a fascination with all things chamber music. She continued to fight for female representation within her orchestral community, as early in her career she had been "affected strongly by discrimination against women in the male-dominated ranks of music (and particularly composition), by professors and judges as well as the world of music criticism". She founded the London Repertoire Orchestra in 1955 to widen the musical range and expertise of budding professionals on instruments of all types. Her Clarinet Sonata, Op. 45, was lauded in 1956 as a stellar achievement for the genre, one that won her the Cobbett Prize of the Society of Women Musicians.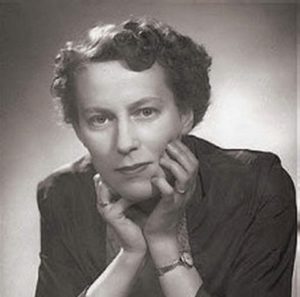 Conducting the Pro Arte Orchestra the following year, she spent the next four years working tirelessly on musical projects until founding the Chanticleer Orchestra in 1961.  The mandate of this new orchestra was a simple, but meaningful one: the professional ensemble would include a work by a living composer in every program performed. This venture cemented Gipps' international reputation and offered her the opportunity to claim a faculty post at London's Trinity College. After seven years at Trinity, Ruth returned to her alma mater (The Royal College of Music) to teach for a decade after her appointment as chairwoman of the Composers' Guild of Great Britain.
The last twenty years of Ruth's life were spent teaching composition at the Kingston Polytechnic of Gypsy Hill and adjusting to retired life in Sussex. Passing away from cancer and stroke related symptoms in 1999, Gipps was mourned by all of Britain: they had lost a quintessential compositional genius and firebrand personality which could not be replaced. But Ruth Gipps lives on in her captivating legacy of music and in her conviction that the great female composers of the future deserve a supportive platform upon which they can change the course of musical history.