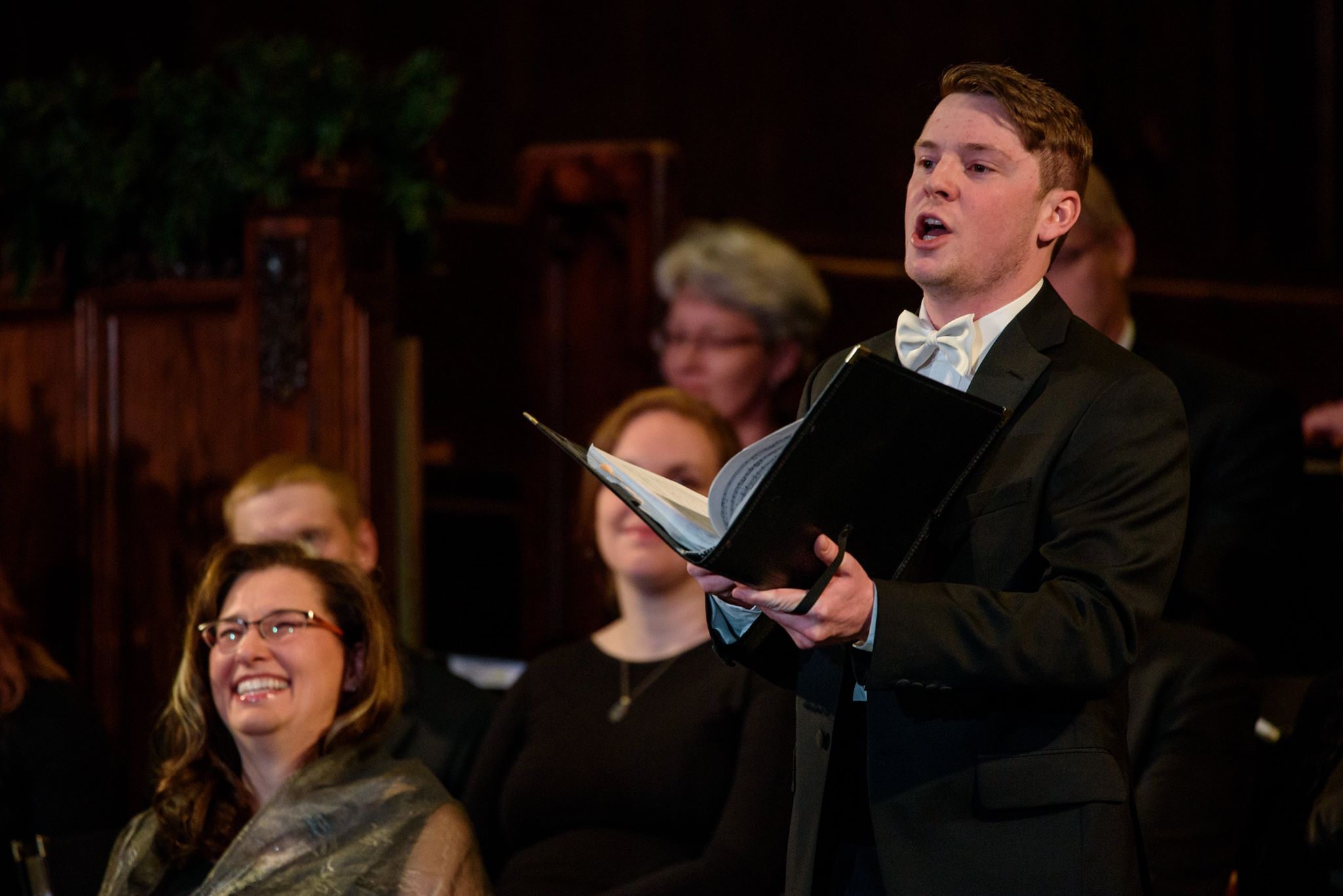 Tenor Spencer McKnight returns to the SSO for the fifth season.    Since his first performance of Handel's Messiah with the SSO, Spencer has quickly become a crowd favourite for his stratospheric high notes and spectacular ornaments.
Three time national award winning tenor, Spencer McKnight, began singing at the age of 17. He was encouraged to pursue music by an adjudicator who heard him sing at his local music festival.  His passion for music finds him frequently immersed in the music of Handel, Rossini, and Britten.
Among his many awards, Spencer recently won the Gordon C. Wallis opera competition.
This season McKnight will be featured with the Saskatoon Symphony and Regina Symphony in Handel's Messiah. McKnight is also touring with his concert Songs of the Great War, and premiering a new recital program in the summer of 2019.
McKnight studied with teacher and mentor Lisa Hornung, and presently works with Toronto teacher and vocal pedagogue, Mark Daboll.  In the past few years he's been a featured soloist with many groups including, University of Toronto Men's Chorus, St. Peter's Chorus, Saskatoon Men's Chorus, Saskatoon Opera, and the Saskatoon Symphony Orchestra.
His voice is described as fresh and brassy, and characteristically "Handel".  Spencer McKnight is proud to have been a recent recipient of funding from the Saskatchewan Arts Board.