Born in the early years of the 19th Century, French composer Louise Farrenc (nee Dumont) began her musical career as a piano student of Cecile Soria (a former student of Muzio Clementi). Louise devoured the musical repertoire given to her by Ms. Soria, mastering the subtleties of pianistic expression in record time. It soon became obvious that Louise was a prodigy at the piano and needed more specific guidance if her talents were to be refined any further.
To become a professional pianist, Louise studied under Ignaz Moscheles and Johann Nepomuk Hummel. So specific was her understanding of music and its composition that, in 1819 and only fifteen years of age, she was encouraged by her parents to study composition with Anton Reicha (who taught composition at the Conservatoire). At the time, Anton's class was only open to men.
Louise's life changed forever when she met Aristide Farrenc (a flautist ten years her senior) at a concert given at the artists' colony of the Sorbonne, where Louise's family lived. The pair were happily married in 1821, and Louise put her studies on hold to perform at concerts throughout France alongside her new husband. Fortunately, the traveling life of a performer did not suit Aristide, and with the help of Louise he opened Éditions Farrenc: a publishing house in Paris which became France's leading music publisher for almost 40 years.
Having settled their life together at last, Louise resumed her composition studies with Reicha. But she longed to perform again and soon after began an illustrious concert career that ran wholly uninterrupted until 1826, when she gave birth to her daughter Victorine. Four years later, the prospects of her musical career climbed even higher and, after more than a decade of pushing herself (and the piano) to its limit, she was appointed to the permanent position of Professor of Piano at the Paris Conservatory in 1842. She would hold that position for thirty years, becoming a fantastic musical educator with many of her students graduating with Premier Prix and becoming professional musicians.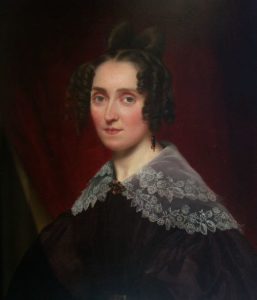 Chamber music represents the majority of Farrenc's compositional output, as she greatly enjoyed writing works for various combinations of string and wind instruments alongside the piano (the instrument she composed exclusively for during the 1820's and 1830's). It was during the 1840s that the bulk of her chamber music (regarded by music historians as her finest work) was written. She was also documented as having written three complete symphonies and two overtures.
As per the times in which she lived, Farrenc was paid less for commissioned works than her male counterparts. It took decades of trying to change a broken system before Louise finally came out on top at the premiere of her nonet (at which the then-famous violinist Joseph Joachim performed). Farrenc demanded and received equal pay for her outstanding musical contributions from then onward but continued to meet with resistance from patriarchal forces within the musical "elite" of Paris.
To weather the challenges posed to the advancement of her career as a composer, Louise took up her quill to produce and edit an influential book, Le Trésor des Pianistes, about early music performance style. She was awarded the Prix Chartier of the Académie des Beaux-Arts on two separate occasions, first in 1861 and then in 1869. But even the popularity of her dazzling nonet was not enough to suppress the erasure that rivals heaped upon her legacy after she passed away in 1875. Though her music was recognized by devoted fans of classical music as simply superb, Louise Farrenc's work fell into obscurity.
Still, Farrenc was to have the last laugh (albeit posthumously). During the late 20th century, a surge of interest in women composers led to the "rediscovery", performance, and subsequent recording of her most enduring works. Farrenc was the subject of the long-running BBC Radio Three programme "Composer of the Week" in 2013. Musicologists have since discovered a gap in her compositional output: several contemporaries of Farrenc, serving as secondary sources, maintain that Louise was a brilliant composer of opera despite never being given a libretto. A conspiracy involving an unfair blacklisting by France's Théâtre de l'Opéra and Théâtre de l'Opéra-Comique? Perhaps… but in the end, art that is given life by genius eventually resurfaces to take its rightful place in the sun.
The SSO Chamber Ensemble perform a selection from Farrenc's Nonet as part of our La Chambre concert.